Become a member - access a comprehensive package of great member benefits!
A volunteer-driven organization with a proven reputation for high-quality boating education, CPS-ECP also provides safety publications and other resources to members. Our sponsors and partners offer CPS-ECP members exclusive offers and benefits.
Comprehensive CPS-ECP Member Benefits
Benefits from our corporate sponsors can more than cover the cost of your annual membership; many more benefits negotiated by individual Squadrons are also available to members across the country.
CPS-ECP Group Insurance
CPS-ECP has partnered with Cowan Insurance Group to provide insurance products to its members. Cowan's comprehensive coverage and discounts are available exclusively to you as a CPS-ECP member.
Boat Insurance
Save up to 25% on insurance premiums
Reducing deductible if claims free
New

Group Home and Auto
Save up to 20% on both your home and auto insurance premiums
No additional service charges for pre-authorized payments
Custom insurance solutions
Available Canada-wide
Save on Boating Equipment
Save on boating equipment from premier manufactures:
Rebate form and list of products available are found in the
member's site
(log-in required).
New

Coleman - The Outdoor Company
We are very pleased to announce that through the CPS-ECP membership in the Canadian Safe Boating Council, all CPS-ECP members automatically receive a 30% discount on all products available in the Coleman Canada Online Store. To get your 30% discount when placing your online order please enter the discount codes listed in the member's site (log-in required)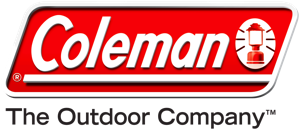 Marine Assistance
25% discount with C-Tow Marine Assistance Ltd.
24 hour emergency towing plus additional member benefits.
Other Discounts
Canadian Yachting Magazine** annual subscription. You also receive the CPS-ECP newsletter, The Port Hole, as an insert.
Sunsail 15% savings on the vacation of your choice.
Replacement Cards Members receive a discount on Pleasure Craft Operator Card and Restricted Operator Certificate (Maritime) replacements.
Benefits may change from time to time without notice
*Note: Savings compared with a similar policy from Cowan Group to non-members. To qualify for the CPS-ECP Insurance program, it may be required for some boats that a recent marine survey be presented; as a result, not all boats may qualify or restrictions may apply. The CPS-ECP Boat Insurance program provides a comprehensive package. Not all proposed competitive policies are as comprehensive as the Cowan Group CPS-ECP program; read the policy fine prints of any competitive offer.
**$1.27 per issue from your annual membership dues for Canadian Power and Sail Squadrons is allocated to the annual subscription (6 issues) for Canadian Yachting and is non-deductible.
Apply to become a CPS-ECP member today!

Fly the CPS-ECP flag and enjoy the exclusive member offers. and benefits from our sponsors and partners.
You can also call National Office during business hours at 1-888-2777-2628, email us at
membership@cps-ecp.ca
or contact the representative of a
Squadron
near you.